3D Printing Is Transforming Manufacturing
I have read and heard a lot about 3D printing in the last two years, but until I visited the Jabil Blue Sky Center in San Jose, California, I realize how 3D printing drives the transformation of digital manufacturing.
3D printing accelerates the process from conception to production. The traditional method of designing and manufacturing mass-produced products is a very expensive and time-consuming process.
Once the product concept is exported, a 3D model can be built using CAD/CAM software.
The next step is to create a physical model or prototype.
Typically, CAD/CAM designs are sent to another company that usually takes at least two weeks to make a first draft of a physical model.
This will be sent back to the original company for review and will usually be sent back to the prototype company for various adjustments.
The process is repeated until the prototype is acceptable, which can take months.
Thanks to 3D printing, this whole process can now be done in one to two days.
This is how it works.
The CAD/CAM design is electronically sent to a 3D press that can print out a prototype that meets the exact specifications in just a few hours.
The prototype is then reviewed and can be changed immediately and re-sent to the printer if adjustments are needed.
The revised prototype is available for review in just a few hours.
This process can be repeated multiple times as needed, and it takes hours, not weeks, for each iteration.
This not only greatly reduces the time of the final iteration of the prototype, but also greatly reduces the overall cost.
Another advantage of 3D printing is that multiple 3D printers can be used at the same time, so that designers can print various design concepts at the same time, so that they can see the developed prototypes side by side.
Designers can then present different design concepts to their customers so that they can choose the design concepts they like or request additional modifications.
Designers and customers can iterate through the process in real time and complete the final design in a day or two.
The speed and efficiency of this approach allows designers to try more concepts than in traditional models because of its time and money constraints.
3d printing enables experiments and innovations quickly and cheaply.
Designers can now try various designs and get quick feedback.
The cost of doing these experiments is relatively low, which allows the designer to try more concepts than in the old model.
In this model, the amount of investment in time and money may also prevent designers and customers from abandoning the design concept and restarting.
This may result in customers accepting designs that do not meet their expectations.
Using 3D printing, fast and cheap methods of failure encourage designers and customers to iterate continuously until the design reaches or even exceeds expectations.
Another advantage of saving time and cost for 3D printing is that the product can be precisely customized according to the customer's needs.
In the old model, because of the time and money it takes to produce a single standardized product, creating a custom product is even not feasible.
With 3D printing, customized products can now become a reality.
Take a look at this podcast recorded by me and Jabil vice president of global automation and 3D printing John Dulchinos.
John discussed the possibilities for the future, including custom shoes and clothing.
3d printing is changing the manufacturing process completely.
The technology is in its infancy and we are only touching the surface of the possibility.
As the speed of 3D printing increases, business value increases exponentially.
In the near future, it may not be too far-fetched to see the cost, speed and size of a 3D printer that allows families to print their own products at home.
When that day comes, there will be unprecedented confusion in the business model of making products.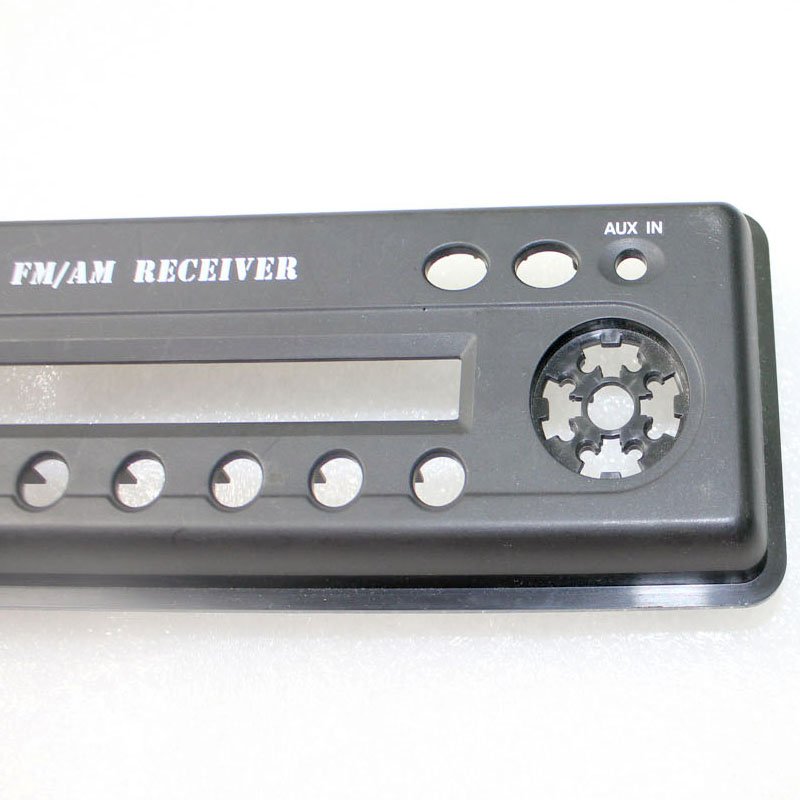 Shenzhen Tuowei Model Technologies Co., Ltd. thinks that customer satisfaction is one of the most important determinants of brand loyalty. High-quality service can be the difference between a one-time buyer and a lifelong repeat customer.
Being a performance leader means Shenzhen Tuowei Model Technologies Co., Ltd. will achieve operational excellence, industry-leading customer satisfaction and superior financial performance.
rubber prototype provider at Tuowei Model offers a wide variety of in many options. quality is absolutely ensured if you choose us. welcome to visit our factory.
uav abs prototype,abs uav developed from Shenzhen Tuowei Model Technologies Co., Ltd.'s unique skills in high technology has helped to produce abs rapid prototype made in Chinaabs prototype for centre panel shell.
can be used in a wide variety of ways.